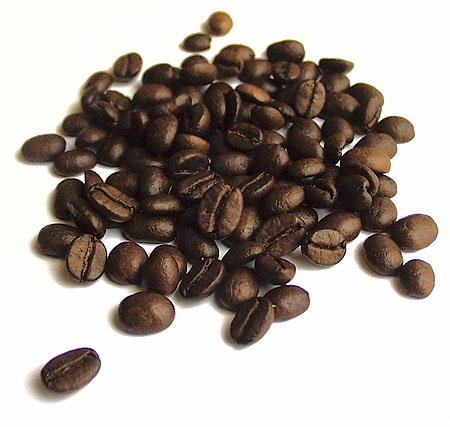 Today I learned of a special work assignment for tomorrow. Without giving away too many work-specific details, I have to take the company van about an hour north of the office to pick up over 200 cases of coffee that will be used in various efforts to introduce a new Brand. About two years ago I had to take a van even farther to pick up samples of another new-at-the-time product for the purposes of a launch strategy.
That last trip was to a city named Rock City, Illinois (which is past Rockford, near the Rock River). The trip which prompted the creation of a mixtape called, "Rock music for getting past Rockford and over the Rock River to Rock City." It was difficult to fit that title on a blank CD).
My boss prefaced her assigning of this latest task by referencing that mixtape (of which I had given her a copy) saying, "You're going to have to get that Rock Rock mixtape ready..." Although it was said as a joke, everyone in my office knows I will craft mixtapes at the slight mention of one. There was zero doubt, especially when faced with having to drive alone in a car that wasn't my own, that I was making a mixtape post haste:
(Mixtape Title Censored due to it matching the new Brand not to be mentioned here)
1. "
Meet Me in the Basement
" by Broken Social Scene
2. "
Wake Up
" by Arcade Fire
3. "
One More Cup Of Coffee
" by Bob Dylan
4. "
Dance Or Die
" by Janelle Monae
5. "
Faster
" by Janelle Monae
6. "
Wake Up Alone
" by Amy Winehouse
7. "
Hot Like Fire
" by The xx
8. "
Electric Feel
" by MGMT
9. "
Drink to Moving On
" by Grand National
10. "
When You Wake up Feeling Old
" by Wilco
11. "
My Maudlin Career
" by Camera Obscura
12. "
Awake My Soul
" by Mumford & Sons
13. "
Mr. Ambulance Driver
" by The Flaming Lips
14. "
Wake Up Dead Man
" by U2
15. "
A Beautiful Mine
" by RJD2
Bob Dylan - One More Cup Of Coffee
by
waldojeffers