I first heard the line from Kevin Matthews.
During his midday talk radio on the famous Chicago station "The Loop."
Probably heard it around 1990, when I was around 11.
It was mainly said a joke.
Spoken in a tone of a fake Disc Jockey of an imaginary classic rock station.
But I think the statement is true.
There are many factors that make something classic.
Popularity
Cultural significance
Longevity
But necessarily quality.
A television channel I've grown an affinity to over the past three or so years is AMC
That stands for American Movie Classics.
And it's not because of shows
Mad Men
or
Breaking Bad
.
(for the record, I don't like nor hate
Mad Men
but do like
Breaking Bad
)
They're rather reliable for a classic movie.
Classic in the sense I earlier outlined... not like TCM (Turner Classic Movies) which love to play very old movies.
For example, I'd list
The Fugitive, The Usual Suspects, Die Hard
as classic American movies. Fitting the title of the channel.
But tonight, AMC Failed me.
Right at 7 pm, as I was about to tear into a chicken breast / noodle thing...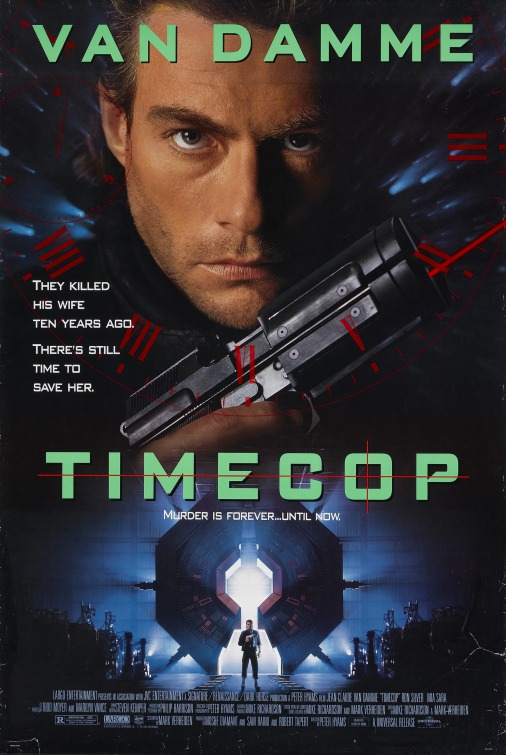 No.
Not Classic.
Not in any sense.
And you won't find a guy who appreciates JCVD as much as me.
Bloodsport
is a classic.
Nowhere to Run
is too (albeit for different reasons).
But not
Timecop
!
This is what got me to thinking about tonight's subject matter.
What's the item I feel most defines "Classic"
Here was one of my first thoughts:
I instantly agreed, then grew a tad sad.
Sad because, and this goes back to that chicken breast / noodle thing...
I'm trying to quit Coke Classic.
I have NONE of it in house.
I've got about ten cans of the new silver bullet: Diet Coke.
It hurts.
The transition.
People tell me there's a light at the end of this tunnel.
Coke is so damn good.
I don't think there's ever a situation in which I'd be offered a cold can of Coke and turn it down.
Full Strength
Give me the Sugar.
Give me the Calories.
Give me that Caffeine that's going to keep up past 3 am.
My will was almost broken at lunch today.
I was drinking a private label DIET Lemon Lime.
It was a free sample from a new vendor.
In a label we don't even market.
I ate more vegetables that I didn't recognize.
Probably the first time I've ever had that particular item.
One of my closest work friends celebrated a birthday today.
I ate a cupcake.
And one cookie.
It was the first diversion from this campaign that started Monday night.
It took just under 72 hours for me to break the plan.
Hopefully I can build a streak until next Sunday.
I'll be at a baseball stadium.
I refuse to avoid their hot dogs.